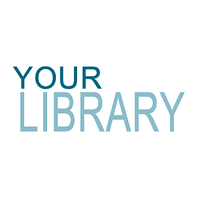 Edinburgh Libraries (@TalesOfOneCity)
14139 posts 14184 followers 692 followings
Edinburgh Libraries - news about events, activities and services across our 27 community libraries, Central Library, mobile library service and digital library.
http://yourlibrary.edinburgh.gov.uk
Edinburgh, UK
2009-02-06 12:45:05
©Tweepy | Best Twitter online viewer
This site uses the Twitter API but is not endorsed or certified by Twitter. All Twitter logos and trademarks displayed on this applicatioin are property of Twitter.